Tomorrowland, the world-famous electronic dance music festival known for its immersive themes and spectacular stages, is set to celebrate its 20th anniversary in 2024 with a new theme – LIFE.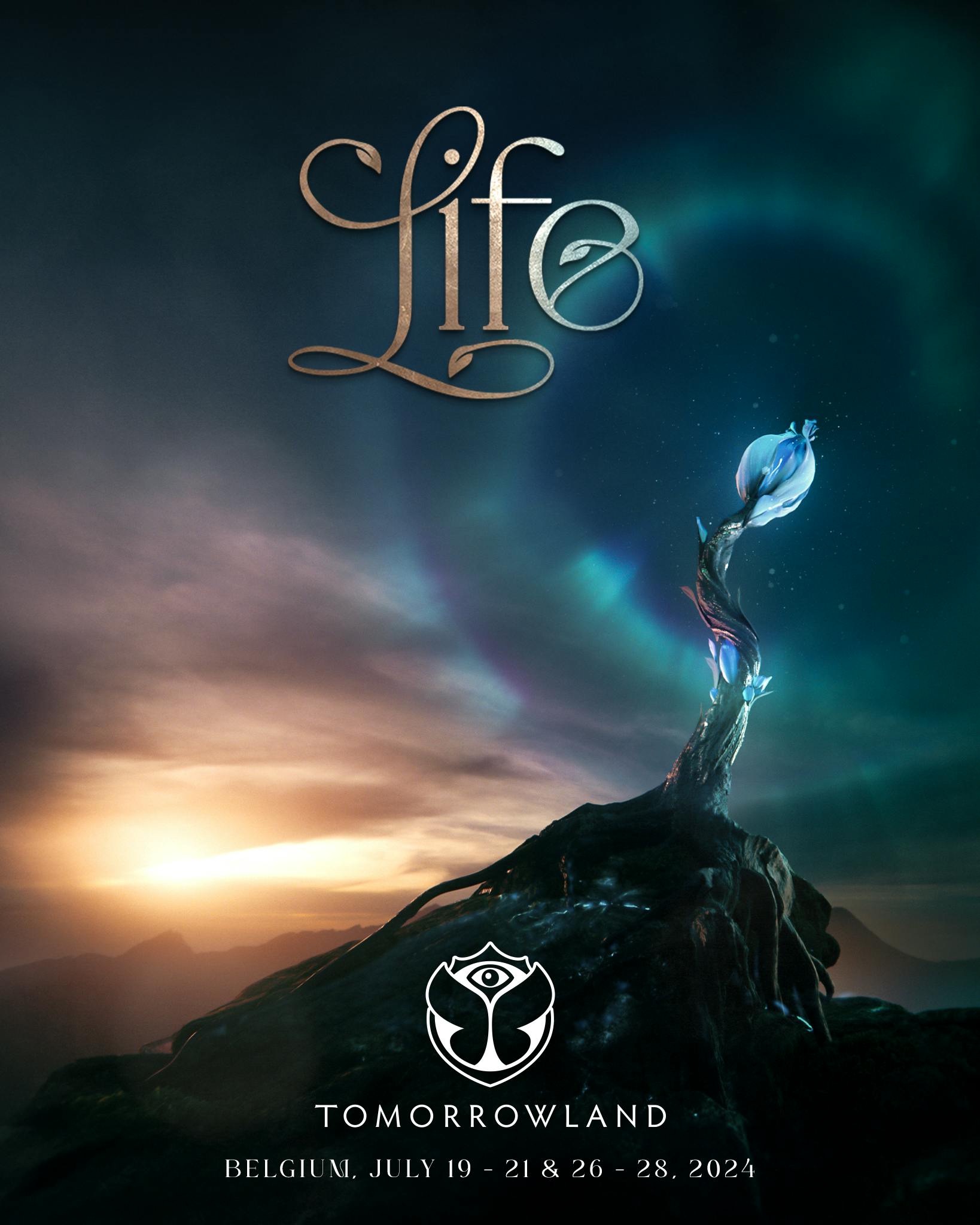 The theme is meant to reflect the festival's mission of creating a meaningful and authentic experience for its attendees while also putting the spotlight on the importance of preserving and enhancing the quality of life on the planet.
As part of the celebration, Tomorrowland organizers are planning to collaborate with leading environmental and social impact organizations to promote sustainability and positive change. They are also expected to introduce new immersive experiences and cutting-edge technologies that will take festival-goers on a journey of self-discovery and connection with nature.
With its new theme and mission to make a positive impact in the world, Tomorrowland 2024 promises to be a must-attend event for music lovers and conscious travelers alike.
Looking back on 20 years of uniting the world filled with love, beautiful friendships, and magical memories, Tomorrowland is excited to celebrate its 20-year anniversary next year. As one of the most iconic and influential electronic music festivals in the world, Tomorrowland has become a symbol of unity, joy, and unforgettable experiences.
In 2024, Tomorrowland will introduce a new theme called 'LIFE' to commemorate two decades of bringing people together through music, art, and culture. This theme reflects the essence of Tomorrowland, which is all about embracing life, cherishing the present moment, and creating lasting connections.
The 'LIFE' theme aims to inspire festival-goers to appreciate the beauty of existence and to make the most out of every moment. It encourages attendees to celebrate life, diversity, and the power of human connection. Through its carefully curated lineup of world-class DJs, mesmerizing stage designs, and immersive experiences, Tomorrowland will create a vibrant and transformative atmosphere where people can truly live in the present and let go of all inhibitions.
Over the years, Tomorrowland has become renowned for its unparalleled production value and attention to detail. Each edition of the festival is meticulously crafted to transport attendees into a different world, where music and art intertwine to create a multi-sensory experience like no other.
As part of the 20-year celebration, Tomorrowland will bring back some of the most beloved stages and themes from previous editions, allowing festival-goers to relive their favorite memories while also experiencing new surprises. From the iconic main stage to the enchanting forest area, each corner of Tomorrowland will be filled with nostalgia and excitement.
In addition to the incredible music performances, Tomorrowland will also offer a wide range of activities and attractions for attendees to enjoy. From art installations and interactive exhibits to wellness areas and delicious food options, there will be something for everyone to explore and indulge in.
Moreover, Tomorrowland will continue its commitment to sustainability and environmental consciousness. The festival organizers are dedicated to minimizing their ecological footprint and promoting eco-friendly practices throughout the event. From waste management initiatives to renewable energy sources, Tomorrowland strives to create a more sustainable future for both the festival and the planet.
As the festival celebrates its 20-year milestone, Tomorrowland invites music lovers from all over the world to join in the festivities and be part of this extraordinary experience. Whether you're a seasoned Tomorrowland attendee or a first-time visitor, the 'LIFE' theme promises to deliver an unforgettable journey filled with music, love, and celebration.
Celebrate 20 years of Tomorrowland in 2024. Let's embrace life together and create new memories that will last a lifetime. See you at Tomorrowland!
Tomorrowland Belgium 2024 – ​Boom, Belgium
​Weekend 1: Friday July 19 – Sunday July 21
​Weekend 2: Friday July 26 – Sunday July 28